Pinellas Sheriff's Dept. Surplus & Windows Liquidation
Saturday March 23rd @ 10:00 AM, Preview 8:00 AM day of auction.

Location: Auction House: 4911 S. 50th Street, Tampa FL 33619


We have been commissioned to liquidate Sheriff's Surplus, Seized Evidence, Electronics and Windows.


ELECTRONICS / INVENTORY

(21) SPEAKERS JF80, PASSIVE TWO-WAY TRAPEZOIDALE ENCLOSURE
(13) LOUD SPEAKERS MODEL UB82
(50) PREMIUM DUST COVERS FOR 46",47",49" OUTDOOR TV - DC461NA
ALLEN & HEATH ML4000 AUDIO MIXER W/ POWER SUPPLY CABLES
(2) ALLEN & HEATH MPS14 POWER SUPPLY F/U/W ALLEN & HEATH AUDIO MIXER
(2) JBL SPEAKER SUB-WOOFERS, MODEL #312CS
(16) NORTEL 16 BUTTON TELEPHONES, MODEL #NT9K16AGH93
(84) NORTEL TELEPHONES, 18 BUTTON, MODEL #NT9K08AC93
(3) SWITCH MODE RECTIFIER NT5C06, MODEL #MPR25
MODULAR POWER SHELF NT5C10CC-1 3, MODEL #MFA150
(6) MARINE BATTERY FRAMES, NORTHERN TELE NORTEL
(8) MERIDIAN NT5D21DA NORTEL INTELLIGENT PERIPHERAL NETWORK MODULE
SURFACE TABLET W/ CHARGER
LAPTOPS
(3) IPADS
KINDLE READER
HEADPHONES
CAMERAS
COMPUTERS & ELECTRONICS



SURPLUS / INVENTORY


ASSORTED LIGHT FIXTURES
OVER 150 ASSORTED NEW WINDOWS
(7) SILVER 100 WATT WALL PACKS LIGHT FIXTURES
(2) AVIATION LIGHTS
(11) 4 PIN 26 WATT COMPACT FLUORESCENT DOWNLIGHTS
CONCRETE FLOOR BOX
(5) 2 FT T8 LIGHT FIXTURES
MR16 LIGHT FIXTURE
(12) 7 FT. OUTDOOR DECOR LIGHT FIXTURES
(8) 4 PIN 26 WATT ADJUSTABLE HEAD LIGHT FIXTURE
(2) SILVER 100 ATT METAL HALIDE LIGHT FIXTURE
(2) SILVER 175 WATT METAL HALIDE LIGHT FIXTURE
(7) SILVER DUAL 100 WATT LIGHT WASHING FIXTURE
175 WATT STREET LIGHT
(5) SILVER 100 WATT DOWN LIGHT
(21) SIGN BALLASTS
(210) T12 4 FT. LAMPS
CASE OF 150 WATT INCANDESCENT BULBS
(132) 400 WATT METAL HALIDE BULBS
(24) 34 WATT A LAMP BULBS
(12) 100 WATT HALOGEN BULBS
(12) 150 WATT HALOGEN BULBS
(24) 250 WATT HALOGEN BULBS
(6) DECOR 400 WATT FOOTBALL LIGHTS
(145) 250 WATT MH HIGHBAY FIXTURES
(6) PENDANT LIGHT FIXTURES



BIKES


BLACK & RED ROADMASTER BIKE
WHITE & BLUE MONGOOSE BMX BIKE
BLUE HUFFY STONE MOUNTAIN BIKE
TAN & RED SCHWINN RANGER MOUNTAIN BIKE
BLACK & RED HYPER MOUNTAIN BIKE
RED & SILVER NEXT BIKE
BLACK & BLUE ROADMASTER BIKE
SILVER THRUSTER BIKE
BLACK MONGOOSE MOUNTAIN WHITE & PURPLE BIKE COMBO
LIGHT BLUE & BLACK HUFFY TRAIL RUNNER BIKE
LIGHT BLUE SCHWINN
LIGHT BLUE SCHWINN ADMIRAL & BLACK
RED SCHWINN CROSSFIT BIKE
BLACK HUFFY BEACH CRUISER
BLACK NISHIKI BIKE
GREEN & BLACK HUFFY BIKE
PURPLE AND SILVER SCHWINN SIDEWINDER
YELLOW (BEIGE) AND BROWN SCHWINN BEACH CRUISER
YELLOW CRUISER

Payments: Cash, All Major Credit Cards, Debit Cards, Wire Transfers
10% Buyers Premium
Have a question regarding this auction, please contact us.
Free Bidder Registration must be 18 years of age or older with a photo ID.
If you are tax exempt please bring a copy of your sales tax certificate day of auction.
Pickup Times: Day of Auction until 5:00 PM, Monday & Tuesday 9:00 - 5:00 PM.
CONTACT INFO

LIVE at THE AUCTION HOUSE
Begins:
03/23/19 at 10:00 AM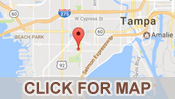 4911 S. 50th Street, Tampa FL 33619