City Hall of Zephyrhills Furniture & Surplus Liquidation
Wednesday October 10th @ 10:00 AM. Preview starts @ 8:00 AM Day of Auction
Located at the Annex Building (corner of 9th St. & 6th Ave.)


We have been commissioned to liquidate City Hall Surplus & Furniture, everything must be sold.


EQUIPMENT / INVENTORY

(4) Glass Mirrors,
Kohler Sink 25" x 21"
enameled cast, Toilet, Lavatory Sink 19" x 18", (2) Stainless Steel Sinks 18" x 18"
(4) Hand Towel Dispensers Stainless Steel, Subsite Locator, Heath Aqua-Scope, Magnetic Locator, Watts backflow test kit,
(2) Bathroom stall rail set, Pipehorn pipe and cable locator, Dynatel cable locator, (2) Warren rupp submersible pumps
(battery operatred), Weather Guard Tool Box, (3) center Consoles, Tapper & bits, Laudry/bar faucet,
(2) Miller retractable lifelines 25' cable 3" inline check valve, 4" inline check valve, (2) Honda pumps, U.S. Motors 3 phase motor 25HP,
Model #BF20, U.S. Electrical Motors 3 phase motor 40HP, Big blue 3 phase motor, (2) Treadmills, Bench exercise equipment, Bow flex,
Electric pressure washer, Toughbook Laptops and more.

Payments: Cash, All Major Credit Cards, Debit Cards, Wire Transfers
Have a question regarding this auction, please contact us.
Free Bidder Registration must be 18 years of age or older with a photo ID.
If you are tax exempt please bring a copy of your sales tax certificate day of auction.
Pickup Times: Day of Auction until 5:00, Thursday & Friday 9:00 - 5:00 PM.
CONTACT INFO

LIVE ONSITE
Begins:
10/10/18 at 10:00 AM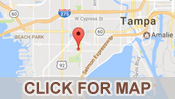 5344 9th Street, Zephyrhills, FL 33542