Manatee County Surplus Liquidation
Saturday August 19th @ 10:00 AM, Preview starts @ 8:00 AM


We have been commissioned to liquidate a warehouse of Manatee County Government Surplus, Computers, Electronics, Tools, Equipment and more.
Tampa Liquidation Center is equipped with a fully air conditioned facility.


* AUCTION CATALOG - CLICK HERE! *

EQUIPMENT

Large Assortment of hand & electric tools, Topcon Transit Level, Wylie 1000 Roadside Sprayer 1, Topcon Auto Level Transit, Jaguar Radio Provoice Immersib, Gas Detector Biosystems PHD5 and more!

ELECTRONICS
Camera AV8185 180 Degree Serial #00-1A-07-05-C9-D, Camera Bosch Serial #777640016, Fluid Mesh Serial #FM3100, UPS TSI Outdoor Serial #12120239, PC HP Compaq DC 5000 Serial #2UA44709HS,
(3) HP DC 7700 CMT Base Units All Serial #2UA6500GTR, Dell Dimension 4550 Serial #F6D4821, Bosch VG4-523-ECE0W Serial #84155510700005773, Axis Q6044-E Serial #00408CE6E043, #00408C8E4EA0,
#00408C8ED060, (3) Axis 206, (5) Sony SNC Z20N #112187 #111368, #111907, #111923, #111933, Computers, Monitors, Laptops, Printers, Copiers, Compaq AP400 Computer, (3) HP LaserJet 4050 Printers,
(3) HP Z400 Workstations, Toshiba M65 Laptop, Dell NX300 Quad Core Server, Canon 42" Color Scanner, Canon 44" Imageprograf Plotter, HP 4500PS DesignJet Plotter, HP DesignJet Sheet Stacker,
40" LCD Samsung Display, (2) HP Laserjet P4515TN Printers, HP LaserJet P4015TN Printer, PC HP XW9300 Workstation, Radio GE MDS 4710A Transceiver, Assorted Monitors, Dell Laptops, UPS, Docking Stations,
Servers, Docking Stations, Audio Mixer, Projectors, Document Cameras, (5) Apple IPads and more!

OFFICE FURNITURE
Book Shelves, File Cabinets, Bulletin Boards, Metal Carts, Lateral File Cabinets, and more.

Payments: Cash, Credit Cards, Debit Cards
Have a question regarding this auction, please contact us.
CONTACT INFO

LIVE at THE AUCTION HOUSE
Begins:
08/19/17 at 10:00 AM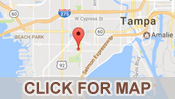 4911 S. 50th Street, Tampa FL 33619