Model Home Furniture Liquidation
Sunday November 18th @ 11:00 AM, Preview begins at 9:00 AM Day of Auction
Location: Onsite - 5112 E. Adamo Drive, Tampa FL 33619

We have been commissioned to liquidate a warehouse of Model Home Furniture.


* AUCTION CATALOG - CLICK HERE! *

EQUIPMENT / FURNITURE
SECTIONAL SOFAS, ARM CHAIRS, DRESSERS, CABINETS, BOOK SHELVES, OFFICE FURNITURE, ACCENT TABLES
ENTRY WAY TABLES, WOOD DESKS, BAR STOOLS, AREA RUGS, MATTRESSES, NIGHT STANDS, LARGE FRAMED MIRRORS,
ART WORK, PAINTINGS, SOFAS, LAMPS, BEDROOM FURNITURE, CHINA CABINETS, ROOM DIVIDERS, ARTIFICIAL PLANTS,
COFFEE TABLES & MORE!

Payments: Cash, Credit Cards, Debit Cards, Wire Transfers
Free Bidder Registration must have a valid photo ID.
If you are tax exempt please bring a copy of your current certificate.

Pickup Times: Day of Auction until 5:00 PM and Monday - Tuesday 9:00 AM - 5:00 PM.

Have a question regarding this auction, please contact us.
CONTACT INFO

LIVE ONSITE
Begins:
11/18/18 at 11:00 AM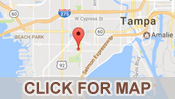 5112 E. Adamo Drive, Tampa FL 33619