Sheriff's Dept. Surplus Computers Electronics & Restaurant Equipment
Saturday August 18th @ 10:00 AM
Preview begin at 8:00 AM Day of Auction, and Friday August 17th from 9:00 AM - 5:00 PM

We have been commissioned to liquidate a warehouse of Sheriff's Dept. Surplus Computers & Electronics


* AUCTION CATALOG - CLICK HERE! *

ELECTRONICS
Panasonic CF-31 JH Laptops
Dell Optiplex 790 Desktops
Dell Optiplex 780 Desktops
CF-30 Laptop Docks
HP LaserJet 3390 Printers
CF-30 AC Adapters
Panasonic CF-31 JB Laptops
Dell Precision T5400 Desktops
3M Touchscreens
Dell Optiplex 390 Desktops
Dell Optiplex 7010 Desktops
Dell Optiplex 3010 Desktops
Generic Servers
Dell Latitude E6530 Laptops
Fujitsu Fi-6130c Document Scanners
Fujitsu Fi-5120c Document Scanners
HP 4400 Workstation Desktops
Dell PowerEdge 2850 Server
Dell Pivot3 Cloudbanks
Dell Pivot3 Vstacs
Panasonic CF-31 SB Laptops
Brother Mobile PJ623 Printers
HP ScanJet 5590 Document Scanner
Panasonic CF-31 WB Laptop
Dell Latitude E7440 Laptops
Dell Latitude E6440 Laptops
Generic Video Camera
Power Vault MD100
Cisco 871 Routers
Spectracom NTP Clock 8183
Vehicle Docks DS-PAN-102-2
Vehicle Docks CF29
Vehicle Docks CF29X
Vehicle Docks DS.CFX.HGD
Codian Server MCU-4510
Video Conferencing Device EDGE 95MXP
Cisco 871W Intefrated Service Routers
IBM 3850x5
Dell Optiplex 9020 Desktops
Vehicle Docks PKG-DS-PAN-112-2
Cisco Catalyst 3560G PoE-24
WS-C3560E012SD-S Lan/Wan Equipment
Viewsonic VG710b Monitor
Dell E172FP Monitors
Dell E173FP Monitors
Dell 1908FP Monitors
Axis Network Video Server 241Q
Fusion Voice Server MSSQL5
Conten Server TTC2-03
KVM Switch DSR 8035
Dell P190SB Monitors
1907FP Monitors
Dell E176FP Monitors
Dell 1707FP Monitors
Dell 2007FP Monitors
Dell 1708FP Monitors
Dell 1704FP Monitors
Tyco ET1793L Monitors
CF-VEB272A Port Replicators

RESTAURANT EQUIPMENT
Commercial Food Steamers
Red Cocktail Tables
Hobart Slicer
Table Top Food Warmers
Blodgett Convection Ovens
Beverage Air Cooler
VacMaster VP215
Bakers Pride
Stainless Steel Tables
Sandwich Prep Tables
Food Press
Stainless Steel Sink
POS Systems
Grocery Carts

EQUIPMENT
Kobal Air Compressor
PO Lock Boxes
3 Wheel Bike
Hand & Electric Tools
Misc. Equipment, Hardware & Appliances

Payments: Cash, Credit Cards, Debit Cards
Free Bidder Registration must have a valid photo ID.
If you are tax exempt please bring a copy of your current certificate.

Pickup Times: Saturday Day of Auction until 5:00 PM, Monday & Tuesday 9:00 AM - 5:00 PM.

Have a question regarding this auction, please contact us.
CONTACT INFO

LIVE at THE AUCTION HOUSE
Begins:
08/18/18 at 10:00 AM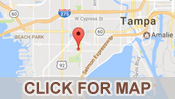 4911 S. 50th Street Tampa FL 33619