Channelside Cinemas & IMAX Theater Liquidation
Date to be announced @ 10:00 AM, Preview starts @ 8:00 AM


We have been commissioned to liquidate Channelside Cinemas all 9 Movie & IMAX Theater will be sold at public onsite auction.


EQUIPMENT

Theater seats, Speakers, Theater Systems, Movie Posters, IMAX Equipment, Electronics and more.
Payments: Cash, Credit Cards, Debit Cards.
Free Bidder Registration, must have a valid photo ID to register.
(SCROLL DOWN TO VIEW PHOTOS)

For questions regarding this auction please contact us.
CONTACT INFO

LIVE ON-SITE AUCTION
Begins:
00/00/17 at 10:00 AM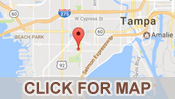 651 Channelside Dr, Tampa FL 33602