Hillsborough County & Pinellas Sheriff's Dept. Surplus Liquidation
Saturday September 21st @ 10:00 AM, Preview Starts 8:00 AM Day of Auction and Friday 20th 9:00 AM - 5:00 PM
Location - Auction House: 4911 S. 50th Street, Tampa FL 33619


We have been commissioned to liquidate Government Surplus and Equipment.

* AUCTION CATALOG - CLICK HERE! *

EQUIPMENT / SURPLUS INVENTORY
RAGNO CERAMIC TILES
ELLIPTICAL MACHINE
TELECRANE MODEL #F21-2S-RX, SERIAL #C10261D1-1
PLUSRITE LAMPS / FIXTURES
LIGHTING COMPONENTS EESB-1040-14MV
PROLUME INDUSTRIAL COMMERCIAL MH100/U/MED/PS BULBS
PERLIGHT TECHNOLOGIES
CASES OF FLUORESCENT LIGHTS
2000 FORD F250 SD 4X2/JO TRUCK, VIN #1FTNF20L4YED93834
96 FORD ECONOLINE VAN W/ SHELL, VIN #1FTEE14Y2THA28997
99 FORD EXPLORER, VIN #1FMZU32XXXUA64827
95 FROD E-350 VAN, VIN #1FDKE7G4SHA61673

ELECTRONICS / COMPUTERS
CAPLIO RICOH 500SE
ELECTRICAL CABINETS
FLAT SCREEN MONITORS
LAPTOPS
NIKON D7S CAMERA

RESTAURANT EQUIPMENT / INVENTORY
MANITOWOC ICE MACHINE
CTX COMMERCIAL TOASTER OVEN
3 COMPARTMENT SINKS
STAINLESS STEEL TABLES
VULCAN OVENS
CONVECTION OVENS
ICE MACHINES
RESTAURANT TABLES & CHAIRS
LARGE ASSORTMENT OF TABLE LINENS
CLEVELAND CONVECTION OVENS
ICE CRAM COOLER
SOFT SERVE ICE CREAM MACHINE

MEDICAL EQUIPMENT / INVENTORY
NEW STETHOSCOPES
WALKERS
EXAM TABLE / CHAIR
WHEELCHAIRS
SCALES
SWIFT MICROSCOPES

Payments: Cash, Credit Cards, Debit Cards, Wire Transfers
10% Buyers Premium
Free Bidder Registration, must have a valid photo ID to register.
If you are tax exempt please bring a copy of your sales tax certificate.
Pickup Times: Day of Auction until 5:00 PM, Monday & Tuesday 9:00 AM - 5:00 PM.

For questions regarding this auction please contact us.
CONTACT INFO

LIVE at THE AUCTION HOUSE
Begins:
09/21/19 at 10:00 AM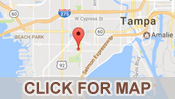 4911 S. 50th Street, Tampa, FL 33619