Large Tools & Estate Liquidation
Sunday August 20th @ 12:00 Noon, Preview starts @ 10:00 AM


We have been commissioned to liquidate this Estate and Garage Shop all the Tools, Machinery, Equipment and more will be sold onsite public auction.


* AUCTION CATALOG - CLICK HERE! *

VEHICLES

2005 Dodge Ram 2500 Quad Cab Heavy Duty Red Truck Diesel MI: 71,000 VIN# 3D7KR28C45G7602
2007 Toyota Tundra - Blue 4 Door Truck MI: 51,000

EQUIPMENT & FURNITURE

Large Assortment of Tools, Hardware, Welders, Air Compressors, Commercial Ladders, Kubota L2800 Xtra Power Model #L2800DT-1F Serial #80402, Kubota Tiller, Commercial Fans, Kubota
Diesel Mower Z025, 2003 Kawasaki Utility Vehicle 4 Wheeler 4WD ID# JK1AFCE1X4B531152, 2006 Suzuki KingQuad Fuel Injection 4x4 700 Tractor, Harris Nozels,
Craftsman Tool Boxes, Yard Machines, Commercial Tractors, Steel Storage Containers, Tanks, Flat Bed Trailers, Kubota 4WD, Ford 250C Tractor 744, Honda 4 Wheelers, Vice, Tanks, 40' Storage Container, Milwaukee Circular Saw, Large Assortment of Hand Tools, Grinders, Gas Tiller Cambell Hausfeld Wirefeed Welder,
Guardian Power 16-Speed Heavy Duty Drill FDM-16 and much more!

SCROLL DOWN TO VIEW PHOTOS

Payments: Cash, Credit Cards, Debit Cards
Have a questions regarding this auction, please contact us.
CONTACT INFO

LIVE ONSITE
Begins:
08/20/17 at 12:00 Noon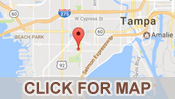 10918 Hudson Ave.Hudson, FL 34669