Transport Body & Maintenance Business Liquidation
Date - Postponed until further notice
Preview

Location - Onsite: 4008 E. Columbus Dr. Tampa FL 33605


We have been commissioned to liquidate this Transport Body & Maintenance Business.


EQUIPMENT SURPLUS / INVENTORY

TELEDYNE PRINCETON FORKLIFT MODEL #D5000, MAST MODEL #KDM120DS, ATTACHMENTS BOLZONISS, TRUCK WEIGHT 6,380, MAX GROSS WEIGHT 11,380 SN #3390795
TELEDYNE PRINCETON FORKLIFT MODEL #D5000, MAST MODEL #KS07655, ATTACHMENTS K507655, TRUCK WEIGHT 5325, SN #349-70295
ROBINAIR ANNIVERSARY EDITION, MODEL #34134Z, VOLTS 115V, 60HZ, AMPS 8.0, REFRIGERANT R-134 ONLY, DESIGN PRESSURE HIGH SIDE 394PSIG, LOW SIDE 171PSIG
WHITE INDUSTRIES 3R SYSTEM R, R134A, HIGH 300 PSI, LOW 171 PSI
GRAY TNT 550 AIR LIFT, 14000 LBS CAPACITY TRUCK & TRAILER LIFT
HEAVY DUTY MODEL #78160 DIESEL ENGINE STAND NORCO, PROFESSIONAL HYDRAULIC BOTTLE JACK 12 TON, MODEL #76412
ROCKWELL MOTORIZED SAW MODEL 8, #31-205 TYPE 1, 120 VAC ONLY 60 HZ, 9.5 AMPS, 5,3000 RPM
ARCAN CAROLINA HX-15, 4.000 LBS CAPACITY HEAVY DUTY MOBILE CRANE
ESAB MIGMASTER 250, INPUT 208/230 VOLTS, 71/62 AMPS, OUTPUT 50/60HZ, 56 O.C.V MAX, 2.7 VOLTS, 250 AMPS, 50% DUTY CYCLE
GRAY TNT 550 1,000 LBS. CAPACITY TRUCK & TRAILER AIR LIFT
KOHLER COMMAND PRO 13/ AIR COMPRESSOR MODEL #745157
THE STING DECATUR MANUFACTURING INC. INPUT 115V-60HZ, 15 AMP, OUTPUT HI 7V LO 5V
MILWAUKE SAWZALL
NESCO FLOOR JACK
MILLER MILLERMATIC 210 WELDER
US GENERAL TOOL BOXES
OBERG OIL FILTER PRESS
INGERSOLL RAND AIR COMPRESSOR, MODEL #7100E15, 120 GAL. TANK, MAX PSIG175, PUMP SPEED 1100 RPMS
(2) VENCO TANS HP 3/4 RPM-825/600 FRAME 56 VOLTS 115, PN# 310426 AMPS 8.9
THERMAL DYNAMIC PLASMA CUTTER, MODEL #CUTMASTER 52
(4) AIR FLOOR JACKS
NAT'L BD COMPRESSOR
MANUAL 025 KEY CUTTER
JBC SMART CALIBRATION WHEEL BALANCER, JOHN BEAN 5.1
10 TON TRUCK FLOOR JACK
FORGE FOUNDRY MODEL 3900A, 5500 LB. CAPACITY PALLET JACK
HJ 5500 PALLET JACK
(2) TRANSMISSION JACKS
CURTIS AIR COMPRESSOR 10 HP, 120 GAL TANK, MODEL #10HIL2-A3
STORAGE CONTAINERS
OBERG OIL FILTER PRESS
COMMERCIAL DOLLIES
CAR & TRUCK LIFTS
BENCH GRINDERS
BLUE DEF DIESEL EXHAUST FLUIDS
LARGE ASSORTMENT OF FLUIDS, COOLANTS, OILS ETC.
HAND & ELECTRIC TOOLS & MORE

Payments: Cash, Credit Cards, Debit Cards, Wire Transfers.
10% Buyers Premium
If you are tax exempt please bring a copy of your sales tax certificate
Pickup Times: Day of Auction until 5:00 PM, Thursday & Friday 9:00 AM - 5:00 PM
Have a question regarding this auction, please contact us.
CONTACT INFO

LIVE ONSITE
Begins:
00/00/20 at 10:00 AM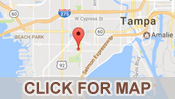 4008 E. Columbus Dr. Tampa FL 33605