About Us
Full Service Auction Company - Weekly Saturday Auctions
c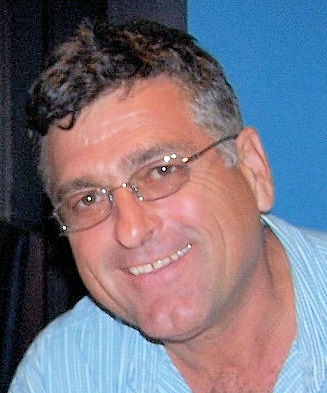 Tampa Liquidation Center is a full-service Auction Company with over 32 years of experience in appraisals, auctions, and liquidations.
Tampa Liquidation Center conducts auctions locally and throughout the state of Florida specializing in: Government, Business, Bankruptcy, Restaurant Equipment, Pre-Demolition, Shopping Centers and Malls, Hotels, Foreclosures, Repossessions, Lawn Equipment, Green Houses, Night Clubs, Medical Equipment and Supplies, Estates, Antiques, Computers, Electronics, Fixtures, Jewelry, Vehicles, Semi Trucks, Retail Stores, Audio Visual Equipment and more.
We provide many alternatives to help in the process of liquidating merchandise whether it is one item, or a complete business, and offer a fast and efficient pick-up and loading service. Tampa Liquidation Center provides a computerized auction system and vehicle transfers. We offer marketing services as well as advertising exposure. Our goal is to bring a maximum dollar return on assets. Tampa Liquidation Center has access to a broad network of buyers and markets locally, state, and nationwide.
Tampa Liquidation Center conducts weekly Saturday Auctions at 10:00 AM at our Auction House in Tampa. Tampa Liquidation Center has storage facilities onsite available for long term, or short term rentals. Tampa Liquidation Center is equipped with a fully air-conditioned facility.
Tampa Liquidation Center is owned and operated by Robert Milic. After graduating from Mason City College of Auctioneering in 1982, and the Florida Auctioneering Academy he opened Tampa Liquidation Center. Robert provides a personal touch to the auctioneering business, he conducts each auction and is fully involved in the company. Tampa Liquidation Center's professional staff has been with the company since day one.
Robert Milic is a well-known and recognized auctioneer in Florida.
He has conducted Government Liquidations since 1995 including: Hillsborough County , Hillsborough Sheriff's Department, Pasco County School Board since 1996, Hillsborough County School Board, Polk County School Board since 2004 (Fleet Buses and Vehicles), Surplus for Hillsborough County Jails, Pre-Demolition Clearwater Mall, Bayfront Center St.Petersburg, Parkside Mall, Beach Hotels, Restaurants, Property Management Companies, Bank Foreclosures,"The Punisher" movie set, and Estates.
Robert conducts charity auctions for Big Brothers and Big Sisters, Boy Scouts, and various local charities. He is experienced in his field and truly enjoys every aspect of the business. Robert has been recognized in local newspapers, and other media for having a strong dedication and drive.
Auctioneer Robert D. Milic | AU#1853 AB#1322