County Surplus & Equipment Live Public Auction


Thank you for your patience and understanding while Tampa Liquidation Center is following recommendations by the U.S. Centers for Disease Control and Prevention (CDC) and the Occupational Safety and Health Administration (OSHA) as a result of the COVID-19 pandemic. To ensure the safety of our customers and employees we are conducting the following:
- 6 FT. social distancing requirements
- Customers are required to wear mask in the building
- Office staff is strictly adhering to surface cleaning
- Hand sanitizers available
- No kids under 16 allowed
For questions please email: Milic@TampaLiquidation.com or Phone #813-671-9900.


We have been commissioned to liquidate County Surplus and Equipment, this is a Live Public Auction. Below is a brief inventory list, the Auction Catalog will be posted Thursday Afternoon.


MISC. ELECTRONICS & SURPLUS INVENTORY
PAN INVENTORY LIST WILL BE POSTED SOON

Payments: Cash, Credit Cards, Debit Cards, Wire Transfers.
10% Buyers Premium
If you are tax exempt please bring a copy of your sales tax certificate.
Registeration is free, must have a photo ID to register

Have a question regarding this auction, please contact us 813-671-9900 | Info@TampaLiquidation.com
CONTACT INFO

LIVE at THE AUCTION HOUSE
Begins:
06/12/21 at 10:00 AM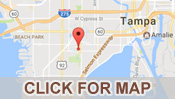 4911 S. 50th Street, Tampa FL 33619